Welcome to our community at Raunds - a diverse mixture of folk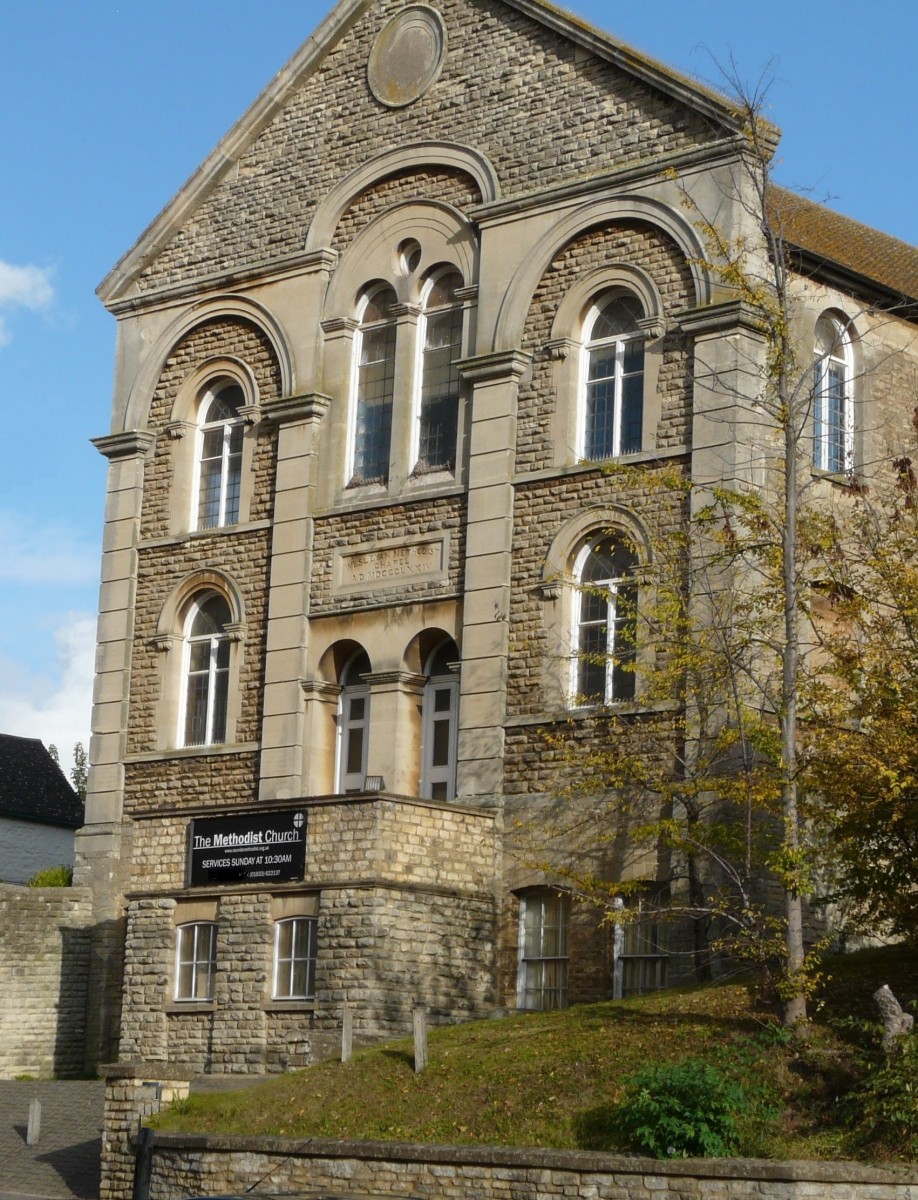 some of whom have lived here all their lives and are truly 'locals' and others who have now settled here from various places in the British Isles and from around the world making a community working together to love the Lord and getting to know Him better as we work study and pray together
Whether you are well advanced in your walk with the Lord or have only recently begun or are seeking we welcome you to join us so that we may journey and grow in our faith together
DURING THE CORONAVIRUS PANDEMIC WE WILL ENDEAVOUR TO KEEP IN TOUCH WITH CHURCH MEMBERS THROUGH OUR PASTORAL NETWORK
On the Pages under 'Coronavirus' (the Page which opens if you 'click' on the tab at the top far right of this page) you will find any relevant Notices and a short act of Worship for personal use, as we are unable to meet as a fellowship in the Chapel - 'click' on the bottom line of the page which opens under 'Coronavirus' - this will be replaced each week by a new Worship Act for your use
Ministers Monthly Musings
Methodist's have long been known as being 'born in song' and indeed much of our theology is found within the hymns that we sing, both in our public worship and private devotions. Yet I am also aware that it is not only the songs that we find inside our tradition that can speak to us.
As a child from the Walkman era with its radio cassettes and the TV show Top of the Pop's I know that many profound faith statements can be discovered within what is often designated as 'secular' music.
As a fan of both the Bangles and Simon & Garfunkel I have always loved the poetry contained within the hit song 'A Hazy Shade of Winter.' Yet, despite initial appearances and its title, this song is not about the weather, the seasons or the time of year at all. Yes, records do show that Paul Simon wrote it during his time in England and it's a fair bet that the ever-unpredictable English weather provided the beginnings of an idea for him. However, the song is about how at point in time, our journey through life can change. The opening, and haunting refrain captivates me each time I hear it "Time, time, time, see what's become of me"
So for this Minister Monthly musing I ask you - how are you finding this time?
For some the time away from the church building, business and fellowship has left us with an ache. As human beings we are designed for company and community, which is why I don't ever recall Jesus sending the disciples out on any solo missions, and even those who walked towards Emmaus did so as a pair, keeping each other company as the discussed their sorrow, and yes we weep with those who mourn at lives lost during this time.
For others of us the time has become a space for rest, from overfilled diaries, expectations, from 'ought' and 'must'. Suddenly and without much warning time has taken on a sabbath element, which will come easier to some than others. Maybe you have had time to read, do all the things on your to do list?
For others not much has changed, diaries and schedules remain full. Meetings now run back to back on Zoom, Teams or whatever electronic platform is keeping track of your 'Work from Home' time. Indeed for some that transition time which was once spent on the commute into work (if you had one in the first place) is now spent at the computer checking emails much earlier in the day, and much later into the night. Time which was mainly defined as either at work or at home has for many shifted, bringing with it a new search for a sustainable and helpful work/rest balance. I also want to take the time to acknowledge that for some, especially those who were accomplishing household and parenting tasks, 'working from home' was the recognised practice, long before it became the 'normal' thing to do, and even then some went on to do paid and volunteer work.
Actually, I think it would be fairer and truer to say that we all will have, and will continue to, experience our time within an array of these roles, emotions and situations.
It is also true that we all experience the same amount of time. The same 60 minutes of an hour, the same 24 hours of the day, the same 7 days that are in the week and we will all share the same 2,592,000 seconds that will be in the month of June.
As we each begin to look back on our time spent inside our homes, I wonder what it is that we see?
Do we see that the time we took to light a candle, to clap outside our doors and in our streets has aided us in remembering those who were spending their time caring for others?
Do we see that time when we smiled and thanked our postie, the shop checkout operator we were in fact thanking all those whose role as frontline workers kept our food supplies and essential needs going?
Do we see that by restricting our numbers in shops, not sitting in close contact in enclosed spaces, and not gathering in large groups we were demonstrating how much we loved our neighbour?
Yet at the same time whilst the examination of time found within 'A Hazy Shade of Winter' is mostly reflective, it also contains the exhortation to "Hang on to your hopes, my friend..." and so I leave you with this thought at this time.
I wonder if, when the right amount of time has passed, we will look back and see that despite(or maybe because of) the times where we have struggled with silence, or hesitated to stop and be still in the times of anxiety, or if like me, have spent far too much time wrestling with the solitude, (has anyone been able to befriended isolation?) we have continued to experience those timely moments in which we recognise God's presence with us anew? Aiding us with the recollection that, whilst we may have spent time these past months keeping socially distanced from each other, and even on our own, and may have a times even felt distanced from God, God in Jesus through the Holy Spirit has been keeping the covenant promise and has been with each one of us all this time?